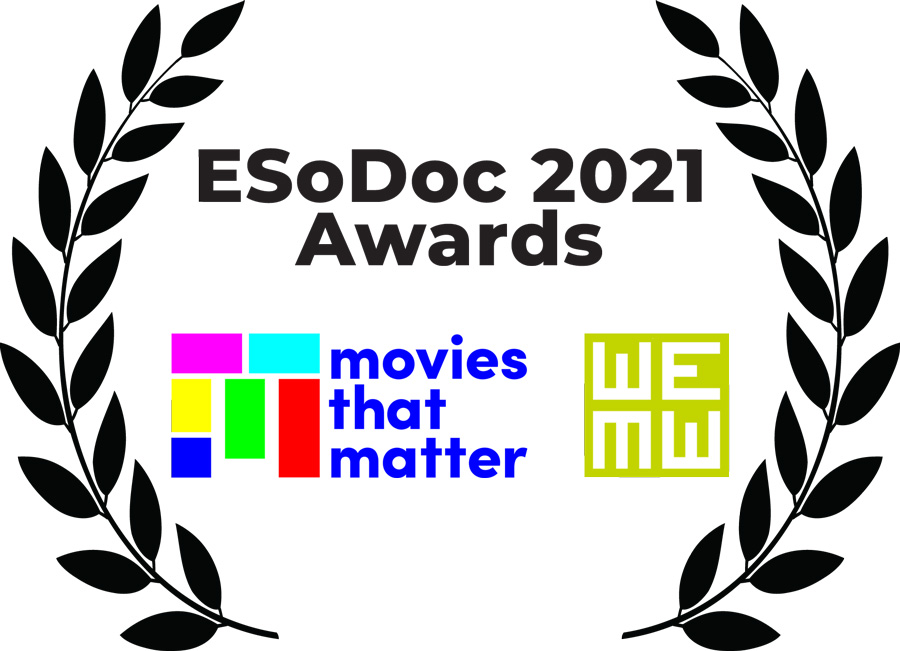 The final session of ESoDoc 2021 took place online, from December 7 till 12, in partnership with Georgian multimedia platform Chai Khana.
As in the past, the final session focused on the pitch of the 18 projects developed during ESoDoc 2021 and included also 2 Georgian guest projects who joined for the pitching preparation process and the final pitch.
After the pitch, 2 of our partner organisations awarded 2 prizes to our participants.
The "Movies That Matter" prize - given by festival's director Margje de Koning - was awarded to "20 Miles Apart" by Danial Shah. The prize will allow Danial to join the "Take on Film & Impact days at the festival in March 2022. Special mention was given to the project "9-Months Contract" by guest participant Ketevan Vashagashvili.
The "When East Meets West" prize - selected by event's director Alessandro Gropplero - was awarded to "Lesbian Lines" by Cara Holmes, who will join the residential session of When East Meets West at the end of January, participating to the Co-Production Forum.
The pitching panel was composed of various experts representing the different industry fields that ESoDoc discussed during 2021:
Philippa Kowarsky - BBC Storyville (UK)
Margje de Koning – Movies That Matter Human Rights Festival (NL)
Leena Pasanen - Biografilm Festival (IT/FI)
Kay Meseberg – ARTE G.E.I.E (D/F)
Stefan Pannen – Heidefilm (DE)
Ileana Stanculescu – CinéDOC Tbilisi (GE)
Adam Gee – Creative Artists Agency (UK)