"Nowhere to Hide" by Zaradasht Ahmed wins the IDFA Award for Best Feature-Length Documentary. We are extremely happy for Zaradasht - who developed the project at ESoDoc 2015 - and his whole team for the great work on this powerful film!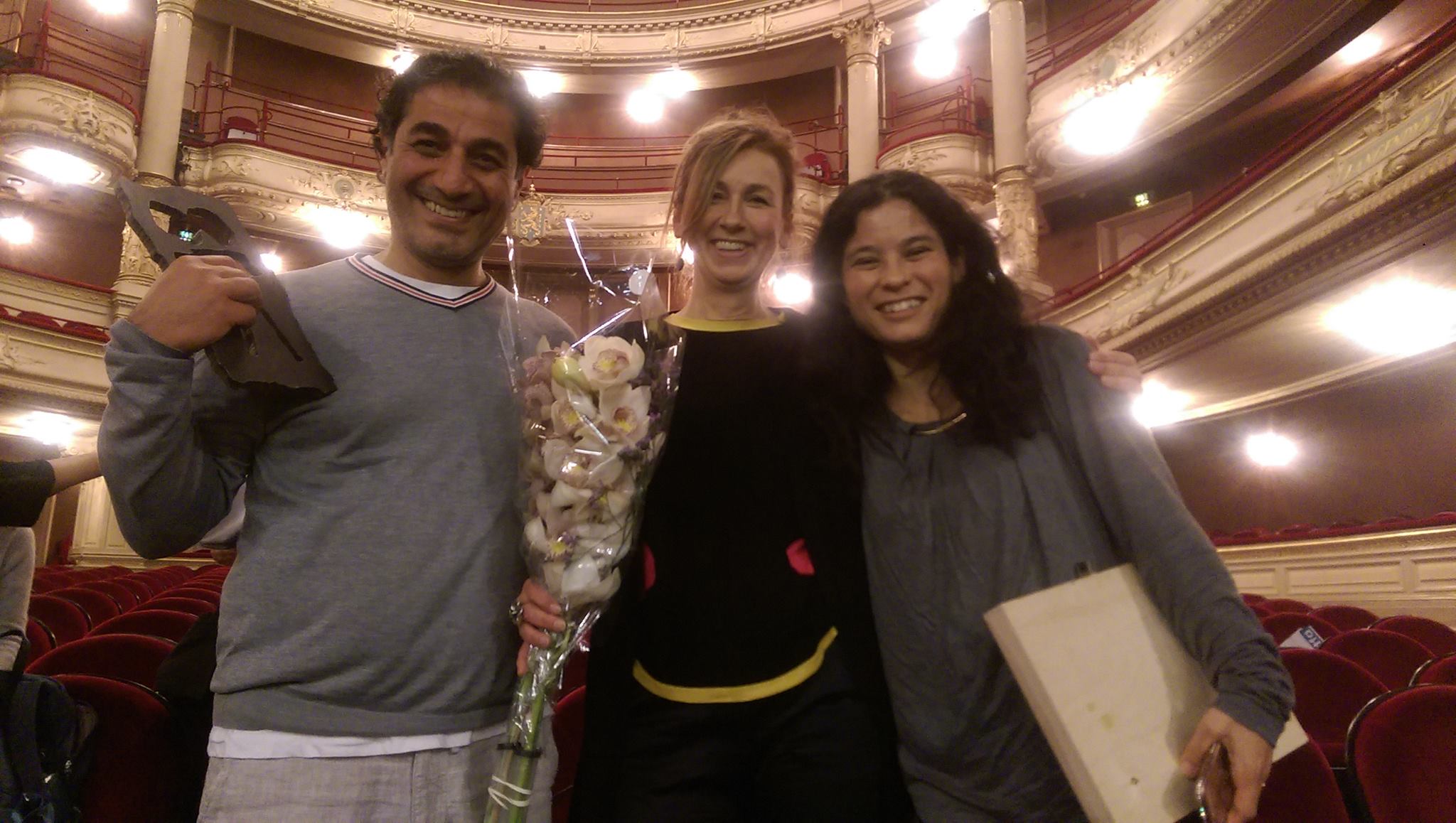 "Nowhere to Hide" by Zaradasht Ahmed
After the Americans left Iraq in 2011, a male nurse named Nori Sharif was asked to report on the state of his country, providing unique access into one of the world's most dangerous and inaccessible areas – the "triangle of death" in central Iraq. Working in the local hospital in Jalawla, he filmed the victims of war over the course of five years. The shocking images show families torn apart, maimed and damaged by the violence in Iraq. And every day more arrive, as the conflicts continue and life is disrupted by attacks over and over again. Often it isn't even clear who the adversaries are. But the threat level increases, and when the Iraqi army pulls out in 2013 because of militant groups, the population flees – accompanied by the majority of the hospital staff. Sharif is one of the few who remain. When IS advances on Jalawla in 2014 and finally takes over the city, Sharif continues to film. Then he too has to flee at a moment's notice, to bring himself and his family to safety.
More info about the film: http://www.nowheretohidedocumentary.com/ 
- - -
Another important award - the VPRO IDFA Audience Award - goes to "La Chana" by Lucija Stojevic, who developed the project at ESoDoc 2013. Congratulation to Lucija and her whole team!
"La Chana" by Lucija Stojevic
In the 1960s and 1970s, Antonia Santiago Amador, alias "La Chana," was a hugely popular flamenco dancer – until she suddenly vanished from the public eye, at the height of her career. After she played a role in the Peter Sellers film The Bobo (1967) the star invited her to Hollywood, but it wasn't to be. In her baroque boudoir in Barcelona, the frail and elderly dancer now reveals the reason her career came to such an abrupt end. Meanwhile, she prepares to give a performance together with friends and family – these days she has to dance sitting down, but her footwork is still impressive. The camera follows her as she makes paella with her daughter or teaches young dancers, demonstrating the complexity of the fiery flamenco footwork. Supported by abundant footage of spectacular dance and outstanding flamenco music, this intimate portrait is an ode to the elderly gypsy artist, for whom swirling skirts might be a thing of the past, but whose passion burns as strongly as ever.