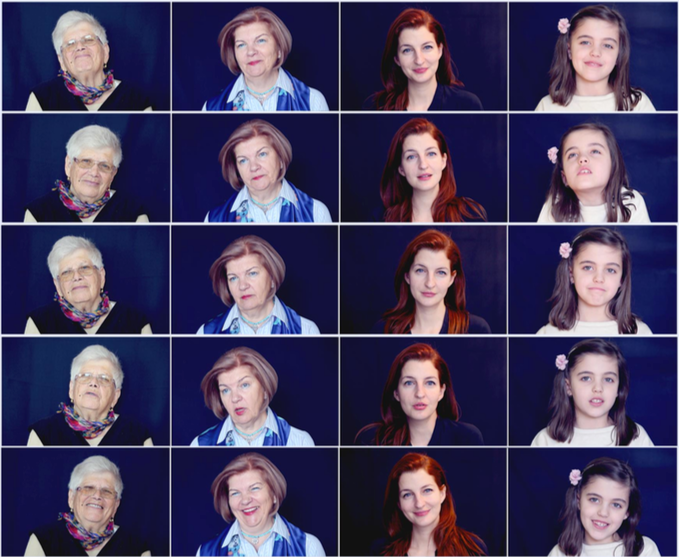 The project 4GENWOMEN by ESoDoc alumni Paula Onet won the "Cross Video Days Award" at the final pitching of ESoDoc 2016, and will now be present in the Content Market at Cross Video Days, taking place in Paris from October 2 till 4.
Synopsis:
Personal, sensorial rituals and intimate conversations with four generations women on the visible and the invisible family loyalties and separations. SYNOPSIS A collaboration between independent directors from different countries, 4GenWomen gives voice to great-grandmothers, grandmothers, mothers and daughters to talk about the visible and the invisible family heritage in an interactive documentary where the filming becomes a ritual and the confessions become a therapy.
"Every mother contains her daughter in herself and every daughter her mother, and every woman extends backwards into her mother and forwards into her daughter. This participation and intermingling gives rise to that peculiar confusion as regards to time: woman lives earlier as a mother and later as a daughter." C G Jung
In the process of discovering their own link in the chain of generations, each woman of the family is asked the same question in individual interviews which helps them explore the invisible loyalty they have with their mothers which can be both a burden and a blessing. The confessions are preceded by collective family rituals performed by the four generations of women in a playful, dynamic and intimate interplay, as a return to the oral transmission of the rites of passage. By understanding the complex relationships that have developed in our family we have the possibility of reconquering our freedom and leaving of the repetitive destiny of our family history.
More info: http://www.crossvideodays.com/projets/8956-4genwomen/