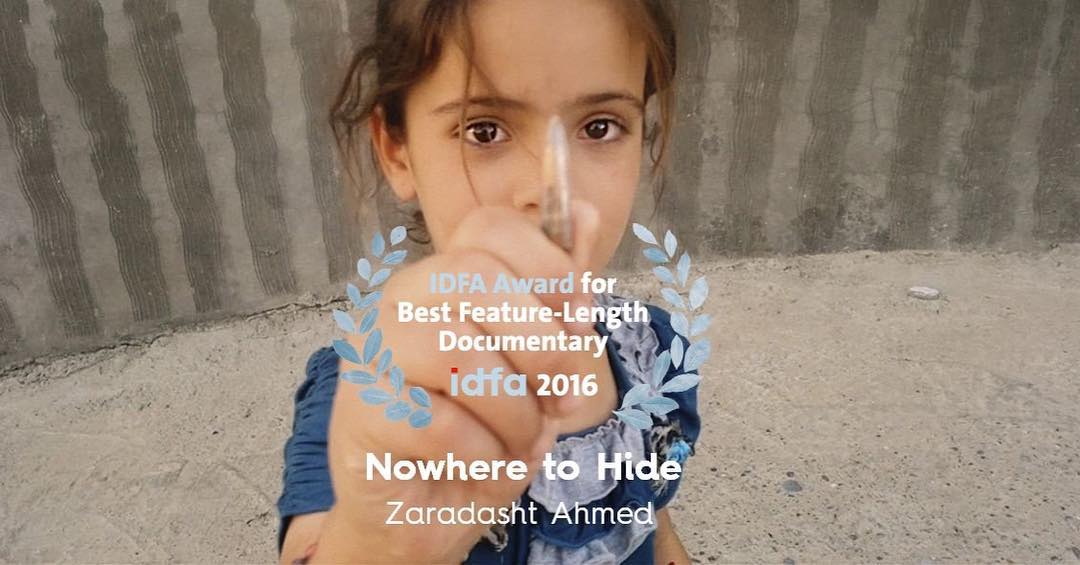 "Nowhere to hide" - by ESoDoc alumni Zaradasht Ahmed - will be screened at Traverse Film Festival, the film festival founded by Michael Moore. 
Two screenings have been planned for the film:
- Thursday, Jul 27 9:00 PM @Dutmers at the Dennos Museum (already sold out)
- Sat, Jul 29 12:00 PM @Old Town Playhouse
For more information and to book tickets please follow this link. 
The film is currently touring North America, and you can find a full list of the screenings on Ten Thousand Images website.