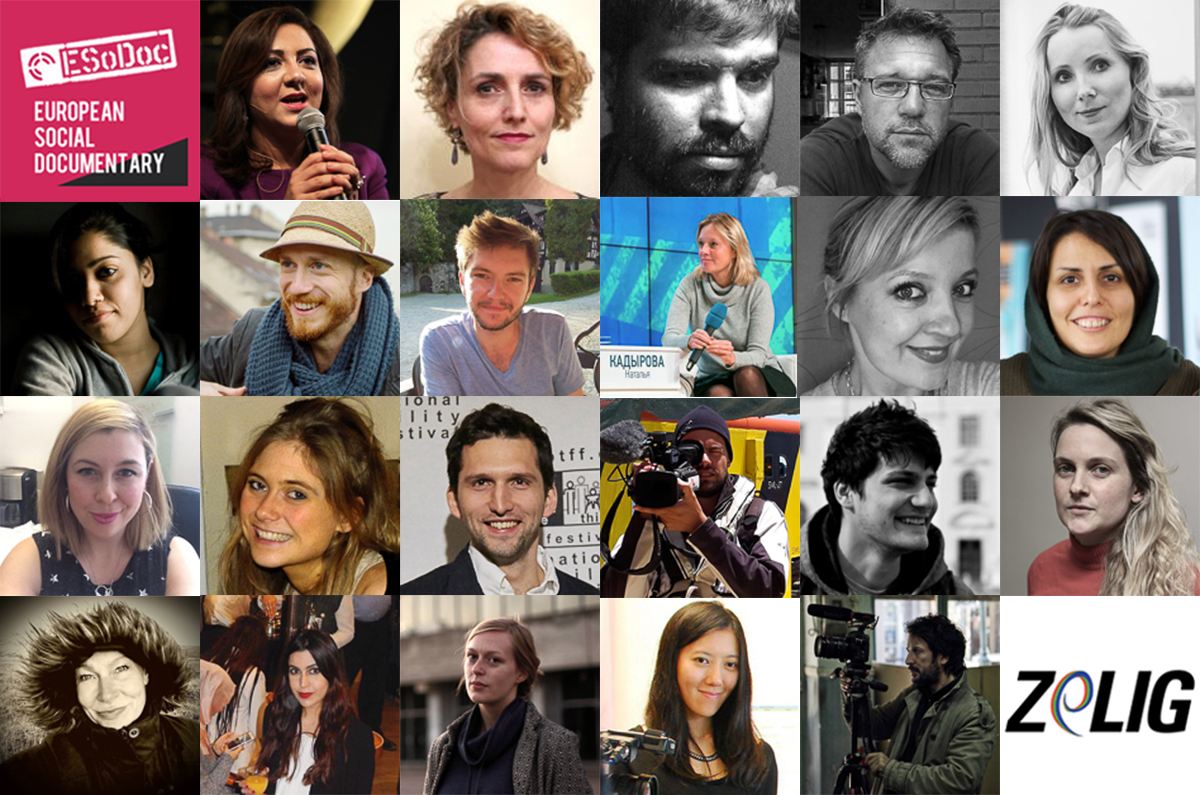 We are glad to announce the 22 participants selected for ESoDoc 2017. This year we received 144 applications from professionals from 45 different countries around the world. We selected a group of 22 participants with very varied professional backgrounds, coming from 15 different countries: 10 European and 5 non-EU countires. 
Check their profile on this page.
We are looking forward to meet them all in person at the first session of ESoDoc 2017, which will take place from April 22 till 28 in Goldrain (South Tyrol, Italy). 
Some of the lectures taking place during the first week of ESoDoc 2017 will be open to the local professionals: 
Tuesday, April 25
9.00 – 10.30 - Mark Atkin: "Immersion and digital ways of storytelling"
11.00 – 12.30 - Sarah Mosses: "How to Create an Impact Distribution Campaign"
Wednesday, April 26
9.00 – 12.30 - Sophie Scott and Nora Guicheney: "Coproducing with the NGO Médecins Sans Frontières"
Thursday, April 27
9.00 – 10.30 - Matteo Moretti: "Visual Journalism"
11.00 – 12.30 - Kris Krois: "Eco Social Design"
The participation is free, but you must contact us to book your place.
Please contact us for further information about the lectures.