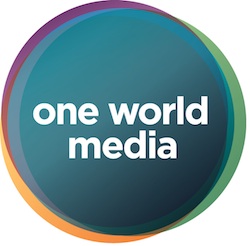 One World Media Awards is one of the foremost awards in the UK. It rewards the most outstanding coverage of the developing world and recognises the unique role of journalists and filmmakers in increasing cultural understanding and promoting fairness and justice worldwide.
From stories highlighting our common humanity to investigations that uncover hidden issues to reports that give a voice to the voiceless, the Awards are distinctive in that they recognise the vital work of journalists and filmmakers working on global issues. The aim is to encourage and increase more balanced and accurate media coverage of international stories to support cross-cultural understanding, inclusive development, good governance and democracy worldwide.
One World Media is now accepting new entries for the 2015 One World Media Awards! Deadline for submission: February 5, 2015.
For details on how to enter your work, including categories, criteria, eligibility and entry fees go to oneworldmedia.org.uk