ESoDoc 2023 will be the 20th edition of the workshop, and in 2023 the training will have a new Head of Studies! After 8 years with Sabine Bubeck-Paaz in this role, Raimo Lång will take over the task of following and guiding the ESoDoc participants in the coming years.
Sabine has been with us in many different roles: commissioning editor, trainer, mentor, and Head of Studies. But above all, she has been (and IS) a warmhearted and inspiring friend able to lead the team and the participants of ESoDoc into new lands. And we are glad that Sabine will still be with us in one of the other many roles she has already covered in the past. We want to thank her from the bottom of our hearts for 8 wonderful years as ESoDoc Head of Studies!
Welcome to Raimo Lång! Raimo's professional profile speaks for itself. But - as it happened with Sabine - we did not look only for "skills and competencies", but for a person driven by the same curiosity, openness, passion and desire to learn and share that characterises ESoDoc since its first edition in 2004. We are eager to start this new leg of ESoDoc's journey and explore new territories with Raimo!
Below you can read about this "changing of the guard" in the words of Sabine and Raimo.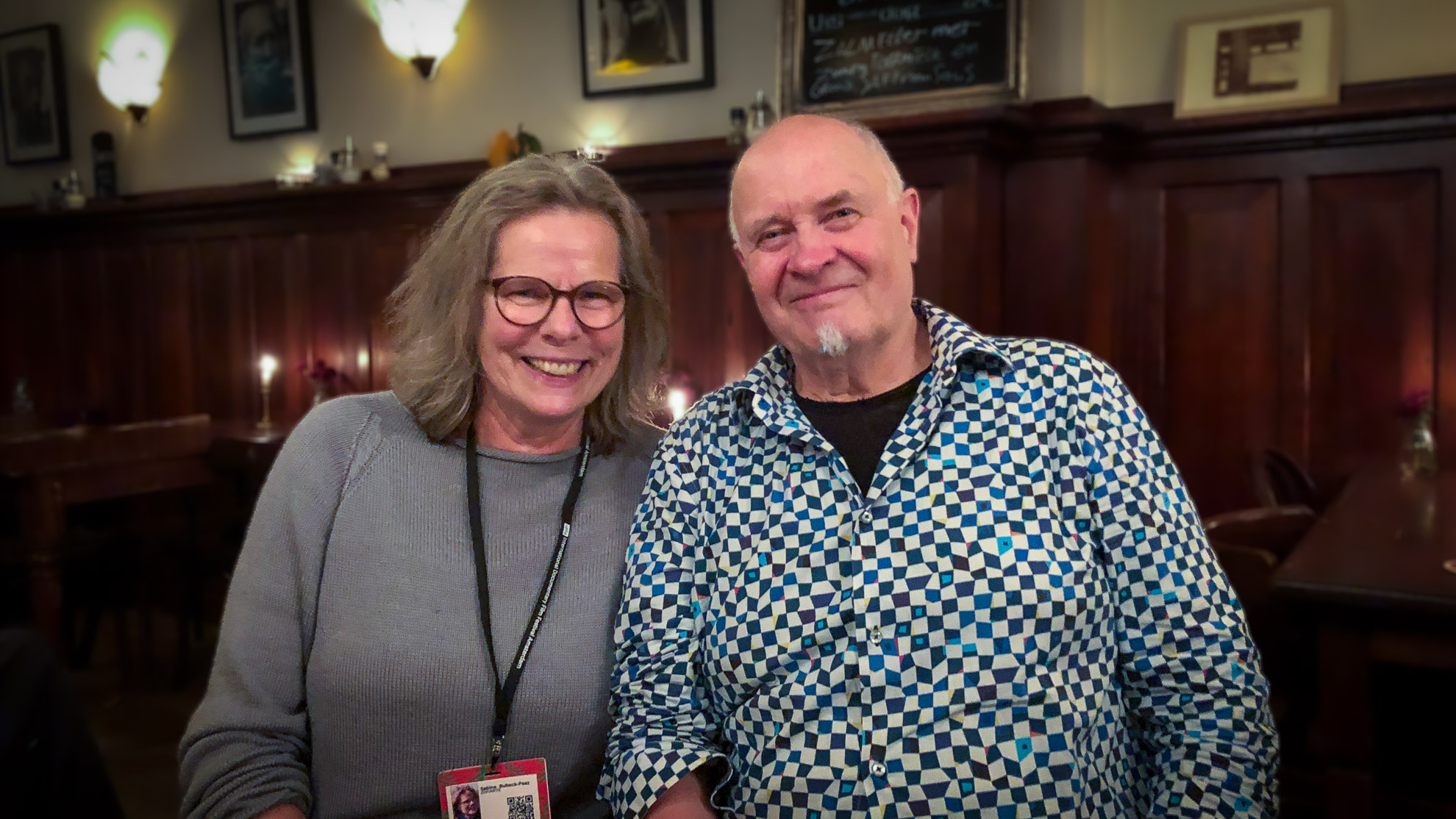 SABINE BUBECK-PAAZ
Being Head of Studies of ESoDoc for 8 years was an amazing experience – professionally but also personally.
When I met the ESoDoc Team 18 years ago – first in my role of Commissioning Editor for ZDF/ARTE and then as Core Trainer - it was like diving into fresh waters. Documentary Training and Pitching Events were already widely spread. But coming as a TV Commissioning Editor to the "European Social Documentary" Workshop organized by the ZeLIG Filmschool was like taking a deeply energizing breath. This creative bunch of international filmmakers and tutors wanted more than making good films.
Since its very beginning, Heidi Gronauer and Hugh Purcell, who conceived and managed this training for professionals together with Thomas Righetti and Lotte Gibitz, were very aware of the social role of documentary film. They connected therefore not only with the traditional distribution networks but also with the NGO world and other partners to forge new ways of reaching out impactfully to the diverse audiences, for working cross-media and supporting the participants to adapt creatively to the media market.
It was a no brainer when Heidi and Hugh asked me to take over the role of Head of Studies. There was nothing to revolutionize. The challenge was to strengthen the idea of co-creativity, to implement questions of Impact Production early on into the project development and to create new sustainable partnerships in this rapidly evolving media landscape.
ESoDoc as a professional training has always been at the forefront of media development. As a team, each year, we could improve the didactic schedule with the help of the participants and a tremendously engaged team of tutors. I am extremely grateful that I was given the opportunity for this amazing learning process and life experience. It's been an extreme pleasure to see not only strong projects growing but also professional knowledge, working relationships, friendships and not to forget, visions of a better world. Strong, courageous and innovative documentary storytelling is more than ever needed in our world in crises.
Now it's time to hand over to a new Head of Studies, to Raimo Lång who has been with us at ESoDoc for many years as a wonderfully supportive tutor. I wish him and the entire ESoDoc Team great energy for the further evolvement of ESoDoc.
RAIMO LÅNG
When I started to teach in ESoDoc eight years ago, meeting Heidi, Sabine, the whole team and participants was an exceptional experience. I felt the special passion, focus and humour right away and my appreciation has only grown over the years. I have been eager and happy to devote more time with creative makers participating in ESoDoc.
I'm excited and honoured with the invitation to continue the inspiring work Sabine has done as Head of Studies.
Documentary genre - humble troublemaker and inspirator
Personally, documentary projects have made me more thrilled, more moved, more enlightened and angrier than works of any other genre, whether we talk about film, non-linear or immersive.
Therefore, I argue that the documentary genre is the most influential area of storytelling. By mixing factual passion, emotional argumentation and intellectual clarity, documentaries do not only give us new insights but bring us to new levels of understanding. Still, keeping feet in the mud and head on euphoric visions.
Why it is so powerful?
First, I think it's the freedom of form. Since the aim is to create emotional understanding, all storytelling means are available. The documentary genre is the most experimental one of all. Here the architectural principle is really true: form follows function. If the relevance of the story/experience is a priority, it asks the maker to be imaginative and careful when choosing and building the narrative approach. Chronology vs thematic structure? First-person or observing point of view? Linear or immersive? There are many questions for the maker, but the persistent dramaturgical search for the right way to tell the story can reward the creator – and the viewer or user.
Second, I always feel the intimate touch inside a documentary project. If I decide to go on the maker's journey, it's because the narrator's personality is visible and the way she/he explores our shared world is humble and done without obeying any authorities. This is why a documentary requires the greatest possible humility and transparency from the creator. But then we surrender ourselves to the maker, and it feels good.
Third, the documentary genre has been able to renew itself, again and again. Where drama and journalism are repeating the tradition extensively, documentaries can take the best from the past and go forward with new dramaturgical inventions and new technological innovations. And this should continue. I believe that if the documentary genre keeps the most essential quality - the seeking for the truth and relevance - and allows everything else to change as needed, it will have a bright future.
These things make me feel that training documentarists is the most rewarding and inspiring privilege.
Seeking for the relevance, being transparent, exploring narrative possibilities and experimenting for the impact. This is how I discover what the ESoDoc tradition is about. I want to appreciate it and reinforce it towards the future.