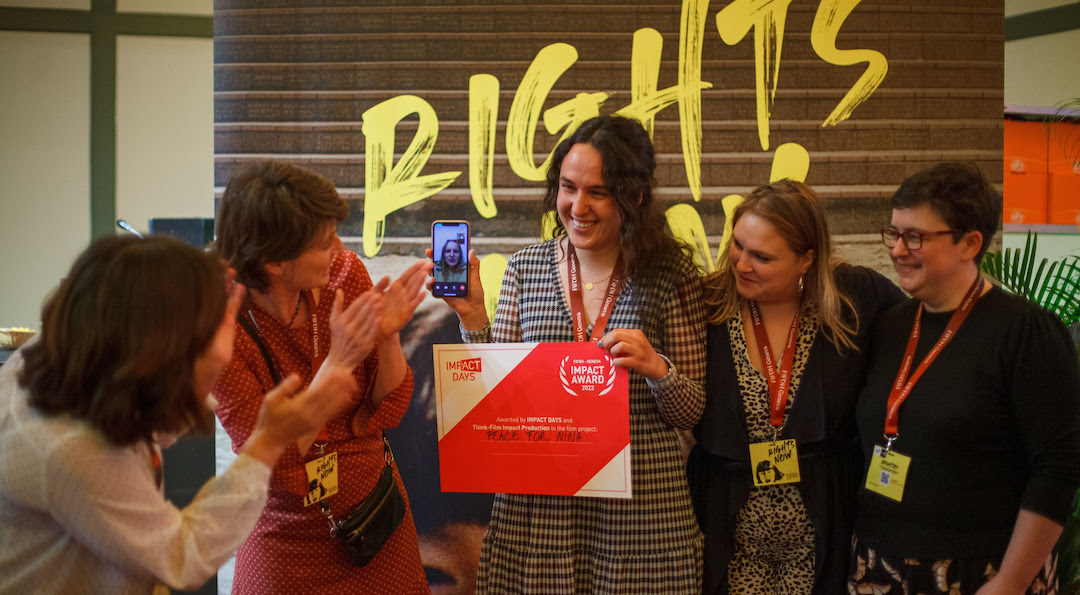 We are really happy and proud that the project "Peace for Nina" brought to ESoDoc 2021 by Ukrainian director Zhanna Maksymenko-Dovhych, produced by Lyuba Knorozok and Dea Gjinovci (ESoDoc 2021) won the Impact Days Award at FIFDH.
The prize consists of a € 15,000 impact strategy package provided by Think-Film Impact Production, a market-leading creative impact consultancy that explores innovative ways to merge the worlds of film and policy.
The film tells the story of a Ukrainian woman tirelessly campaigning on behalf of her dead son and the countless other victims of the undeclared war that Russia waged on Ukraine for the past seven years. As Nina begins to come to terms with the loss of her son, she resolves to collect evidence of his murder and pursue her lone crusade to bring this war crime to the attention of Ukrainian and international courts.
(Photo by FIFDH's Impact Days)