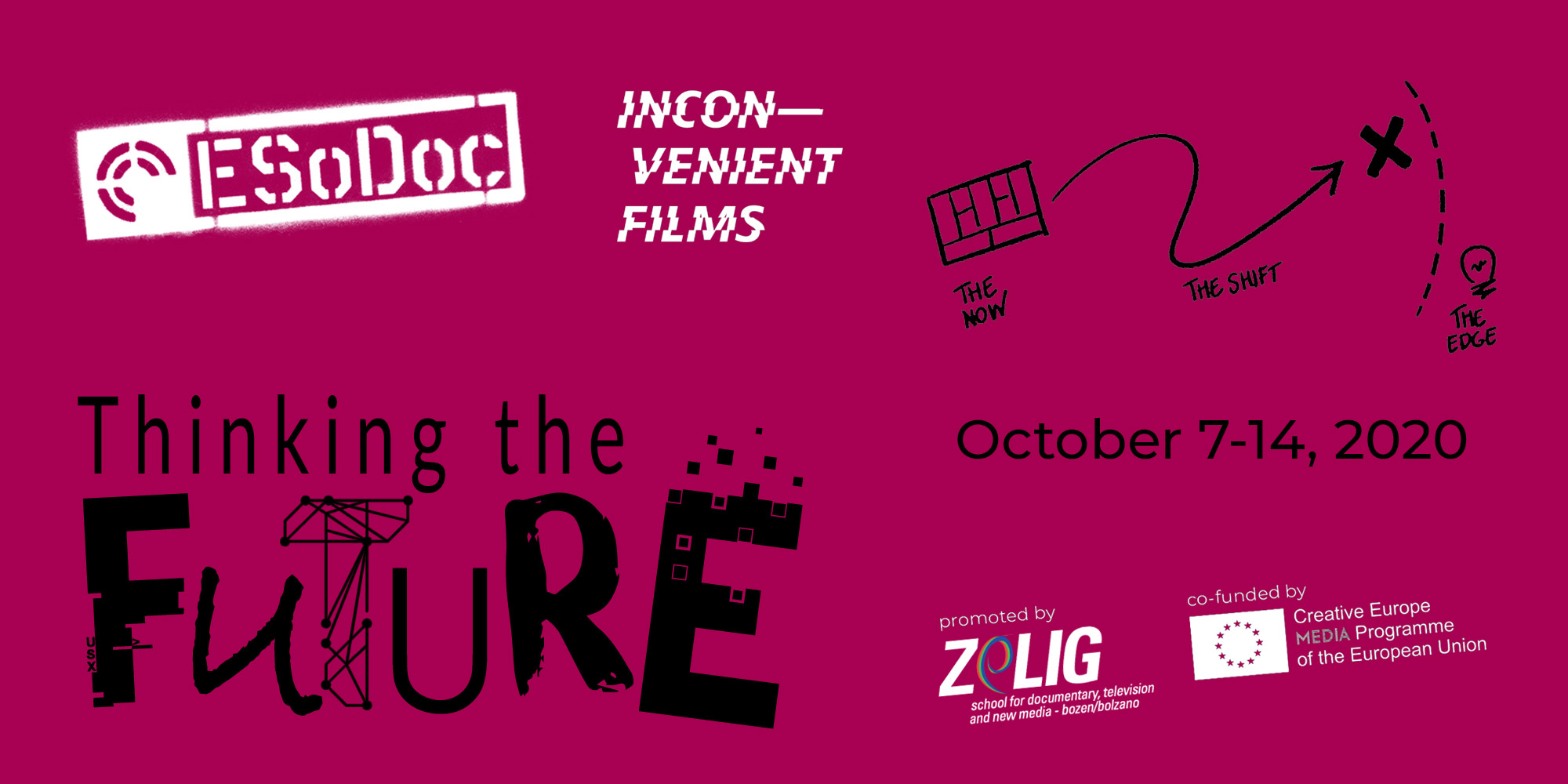 We are glad to announce "Thinking the Future", the conference that will focus on the future of the audiovisual industry and the role of documentary within the industry.  The event has been organized in partnership with the Inconvenient Films, and will take place during the festival's days, between October 7 and 14.
In times of fake news and more and more divided societies, documentary film is becoming more important than ever. How to discuss the big issues of this world and our global societies better than through real stories told in an emotional and highly visual way? How to feel empathy with people to whom we normally do not have access, how to understand better complex issues than through a strong documentary?  How to discuss in a deeper way the big and complicated questions of our time like human rights issues, climate justice, gender equality, diversity… than after having watched together the simple story of a documentary film?
Now, with the COVID-19 Pandemia, the quite predictable rhythm within development - production and distribution of documentary films got out of sync. Pitchings, markets, festivals had to go online. At the same time, new audiences who before didn't necessarily go to Film Festivals get interested by documentaries. Broadcasters admire that even feature-length documentaries on Youtube can get not only much more viewers but also younger ones than on TV. 
So, how to use, how to develop this powerful communication tool that is documentary film in these unpredictable times? How to create new networks with new partners in science, culture, education and society in order to reduce power imbalances and to create an even wider spread attention and liberate documentary film from the festival "bubble"?  The ESoDoc Conference "Thinking the Future" is inviting your not only to share keynotes and masterclasses but first of all to network and to discuss together how to find new ways of storytelling and new co-creative, interdisciplinary and transmedial ways to development, financing, production and impact strategies for creative documentary. The Future starts now
Speakers / Experts: 
Bernd M. Scherer (Director of Haus der Kulturen der Welt)
Martichka Bozhilova (Producer at 

AGITPROP and Director of the 

Balkan Documentary Center

)

Esther van Messel (CEO of First Hand Films)
Lukas Brasiskis (film and media researcher and curator)
Simon Kilmurry (

Executive Director of 

International Documentary Association - IDA)

Tonje Hessen Schei (

Director of 

UpNorth Film)

Danielle Turkov Wilson (

Executive Director of 

Think-Film Impact Production)