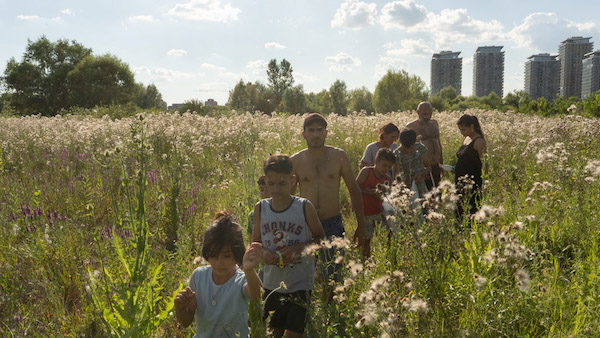 The project "Acasa, My Home" - developed at ESoDoc 2018 by Radu Ciorniciuc - will have its world premiere at Sundance!
For two decades, the Enache family - nine kids and their parents - lived in a shack in the wilderness of Bucharest Delta: an abandoned water reservoir, one of the biggest urban natural reservations in the world, with lakes and hundreds of species of animals and rare plants. When the authorities decide to claim back this rare urban ecosystem, the Enache family is evicted and told to resettle in the city - a reality they know nothing about. Kids that used to spend their days in nature have to learn about city life, go to school instead of swimming in the lake, and swap their fishing rods for mobile phones. Their identity has been questioned and transformed, along with their sense of freedom and family ties.
The world premiere will take place on January 26 at Sundance. 
More info available on sundance.org