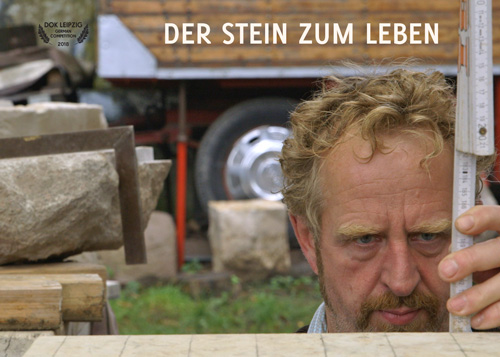 Breathing Life Into Stone (original title "Der Stein zum Leben") developed at ESoDoc by director Katinka Zeuner will have its World Premiere at DOK Leipzig 2018, in the "German Competition" section. 
Working together with those in mourning, stonemason Michael Spengler translates life stories into stone. The headstones take shape step by step. And, in the people themselves, a new connection to the deceased - and to life itself - develops.
Screenings: 
31/10/2018 / 10:00 @CineStar 4
02/11/2018 / 19:45 @CineStar 4
04/11/2018 / 20:00 @Cinémathèque Leipzig
The film is also nominated for the Goethe-Institut Documentary Film Prize.
More info and ticket purchase: dok-leipzig.de