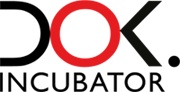 DOK.Incubator is an international documentary rough-cut workshop for editors, directors and producers. The new call for submission is now open. Deadline for application is March 3, 2015.
The workshop provides 6 months-long individual tutoring by top international editors, producers, marketing experts and distributors.
During the course, the participants get access to:
- A forum of 25 internationally-working professionals to work on the dramaturgy, distribution strategy and marketing through-out the whole postproduction of your film (May – October 2015)
- An inspiration for your storytelling gained from a group of tutors and participants from both: former Western and Eastern Europe, and the USA
- A deep knowledge of the current film market and sophisticated know-how, how to build a tailor-made distribution strategy
- New tools to target and attract a wider audience, internationally
Eight creative teams (producer-director-editor) of feature-length documentary projects are selected. The teams are invited to three intensive week-long workshops, however they work continuosly, under a supervision of their mentors for all the 6 months.
Please, find more information at www.dokincubator.net