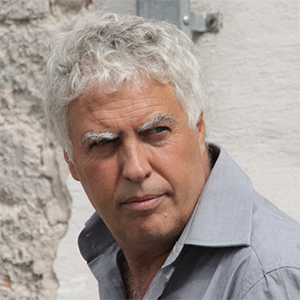 Stefano Tealdi

SteFilm International (IT)
Producer/Director. Born in Johannesburg (ZA) in 1955, he studies Architecture in Torino, Italy and founds film production company Stefilm in 1991.
He directed A World of Pasta, Doctor Ice (Science Film Festival - Milano 2009), the series Food Markets - In the Belly of the City (24x52) and co-wrote Food Makers go Global! (5 x26'). He produced When We Were Bullies by Jay Rosenblatt (short doc Oscar nomination 2022); Exemplary Behaviour (winner of Golden Dove, Fipresci and Interreligious award, 2019); My Home, in Libya (Locarno FF 2018); Wonderful Losers (Lithuanian candidate Academy Awards 2019); The Strange Sound of Happiness (Special Mention Next Masters DOKLeipzig 2017); The Queen of Silence (IDFA 2014, Silver Horn, best feature length doc Krakow FF 2015, Golden Nanook IDF Perm 2015); Char, no man's island (Berlinale Forum 2013); Vinylmania (IFF Rotterdam 2012); Mostar United (IDFA 2009).
He tutors for: Amman Film Festival, Biennale Cinema College Venice, Documentary Campus, Fabrique Cinemas -Marchè du Film Cannes, Films 3 Continents-Produire au Sud, New Chinese Film Talents, Red Sea Lodge, Ouga Film Lab, Torino Film Lab, Scuola Holden, ESoDoc & ZeLIG School for Documentary.